Journal Entry:
Thu Aug 7, 2014, 1:28 AM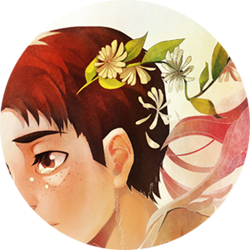 Hey smoochies!! so yea i'm about to fly off to the big apple in a few hours time.. ACTUALLY I DONT REALLY KNOW if i'll like NY hahahahaa i think i seen too much of it in media, esp the statue of liberty (y'all gotta stop showing that in helicopter view in every damn movie) BUT I LIKE BIG CITIES IN GENERAL SO MAYBE I'LL WARM UP TO IT YEAP. BESIDES ALL THE TOURISTY SPOTS IMMA GONNA TRY TO FIND MY WAY TO NINTENDO WORLD AHAHAHAA (IS IT WORTH IT??)
Anyway, after that i'll be dropping by at Boston for fun, then my aunt is gonna drive us all the way to Montreal WHEEE 6+ HOUR DRIVE OMGAAHH. IM KINDA MORE EXCITED ABOUT CANADA THAN NY TBH CUZ MY AUNTS HAVE THE BIGGEST MOST BEAUTIFUL BUNGALOW IN THE WORLD ahahahaa my whole holiday is gonna be spent rolling around in their garden and fireplace (wait its still summer right) I DONT EVEN KNOW IF I PACKED THE RIGHT CLOTHING BUT WHATEV AND AAHHHH im gonna go hiking and white water rafting and zip-lining and all that shit so i can't wait!!
I'LL POST THE PHOTOS HERE WHEN IM BACK (in 3 weeks! gosh thats fast) but i duno, maybe y'all already live there/go there every year or smth hahahaa, especially since most of u are from the US i believe~ BUT WELL BYE NOW! U ALL TAKE CARE N STAY AWESOME


Watch

PICTURES OF THE BUNGALOW OR YOUR ARGUMENT IS INVALID.
Reply

Reply

Wow I'm in Canada! Make sure you try beaver tails and poutine! Oh and BTW if you only speak english some french people in quebec will be really rude to you. Almost everyone can speak English in Montreal though because it's really big. Have fun!
Reply

m'back!! (just arrived home)

I TRIED THE POUTINE!!

AND I THOUGHT BEAVER TAILS WAS LITERALLY BEAVER TAIL BOY WAS I LAUGHED AT AHAHAHAA (didnt get to try that one sobs) OH AND luckily i didnt encounter any rude people in montreal!! 8'DD even though i told them i cldnt speak french they just rattled away in english so yea! the people are much nicer than in NY thats for sure HAHAHA but boy am i tired now cries /jetlag intensifies
Reply

AHAHHAHAH YOU THOUGHT THE BEAVER TAILS WERE LITERALLY THEM OMG LOL. oh glad there was no rude people

people in the other provinces are much nicer tbh thats what i find i hope you've recovered from your jetlag

Reply

Have a safe trip and have fun

Reply

im back! /waves/ SUPER jetlag...the 10hr transit time in london killed me oTL;;
Reply

Welcome back! Just so you know, the Animedia magazine Sept issue is out in stores already.

Well, first you need to rest for your jetlag..
Reply

Make sure to try some poutine, 7 years here and still think that that's the best invention
Reply

OH GAWD I DID TRY POUTINE at some kinda village resort ummm mont tremblanc or smth HAHAHA is that like..mashed potato gravy on top..?
Reply

OMG did you?! LOLLLL, I don't know about mashed potato with gravy on top, but it's fries with gravy and cheese curds! I know it sounds weird As F, but it's sooooo good haha
Reply

Good luck, and take care.
Reply