Journal Entry:
Wed Aug 27, 2014, 6:24 AM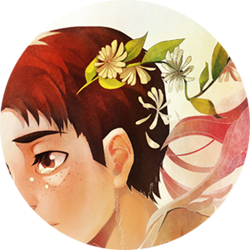 (10 sept '14 EDIT: OOOHHH FUUCCK U PHOTOBUCKET I AM LEAVING YOUR ASS)
BOY WHAT A TRIP. it was a first for me, being in the US! AND GOLLY, NY! HEARD SO MUCH ABOUT IT, ALL OVER IN THE MOVIES, MEDIA, NY NY, BIG APPLE, CONCRETE JUNGLE..... and well maybe London and Tokyo (other city states in various parts of the world) kinda spoiled it for me, lol, but i found New York just okay. probably just isn't to my taste. I ALSO BLAME IT ON THE SEASON LOL whenever im on holiday in another country's summer, ITS JUST UGGHH i put up with summer 365 days a year already, so a vacation doesn't feel like a vacation when the temperature barely changes after 20+ hrs of travel time
ALSO, I GOT THE STRANGEST TUMMY ACHE FOR DAYS after eating a trippy, over-priced ice cream from one of those ice cream vans (why dont ppl put prices on the stuff man, how i know u not charging me extra). IT SUCKED cuz i couldn't even sit up right in the mornings but ok it was bearable for the most part and i was fine after like 3 days!
ANYWAYS here's kinda a summary of the whole thing! (excluding Boston and Canada CUZ IM CLOSE TO 200 PHOTOS IN THIS JOURNAL IM TRYIN TO CUT DOWN) There will be a second part later on, i promise!!
New york trip
woohoo!! THIS JOURNAL EVEN BEATS MY 9-DAY JAPAN TRIP ONE IN TERMS OF LENGTH so look out!
i already made the pics really small so that it won't kill any unsuspecting browsers >.< (/PRAYS FOR YOUR INTERNETS)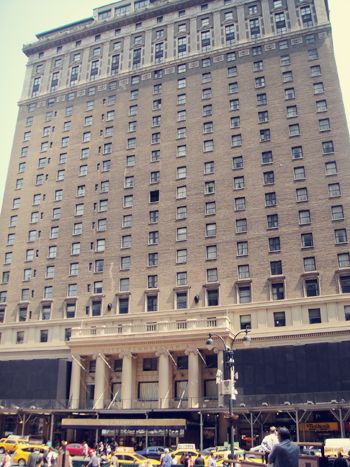 the hotel we stayed at for the 5 days! old, and more importantly, NO FREE WIFI.
needless to say i think i'll try to find another place to stay next time.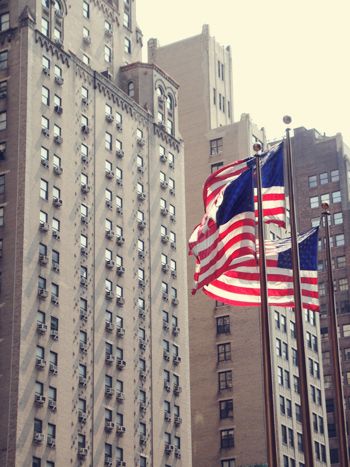 CONFIRMATION YES WE ARE IN THE US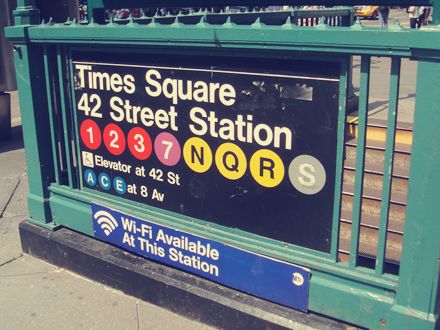 WIFIIII YAASSSSS (then again i don't really use it on the go)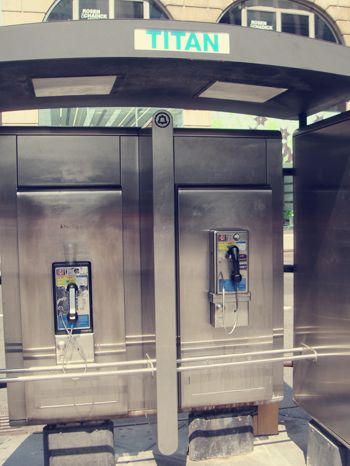 AWW WOW been a long time since ive seen public payphones!! also, TITAN!! /runs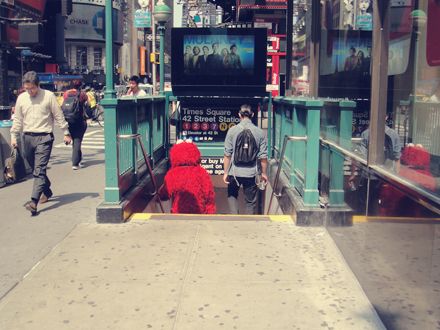 ELMO WHERE U GOIN.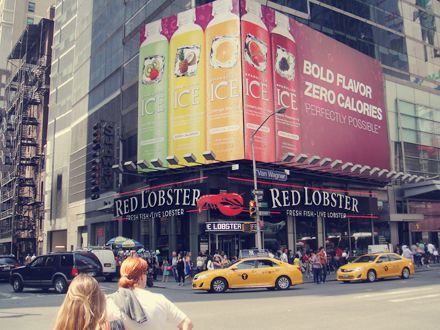 wanted to try this place, but i heard it isn't v good..?? HAHA anw we had TONS of seafood during this trip lol i could almost be one with the ocean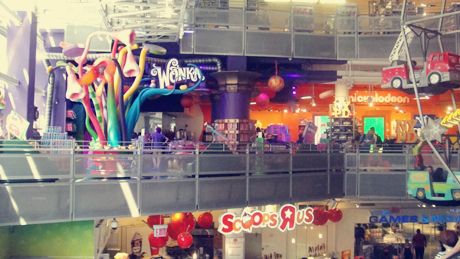 we were really tired on the first day due to jetlag so we only went as far as the Times Square TOYS R UUSSSS
i was kinda surprised at the kind of energy there!! u don't see something fun like that in sg EVER
TICKS CHECKLIST. GOT EM.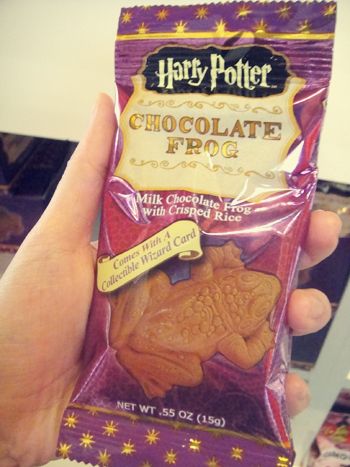 I AM NEVER BUYING THIS SHIT AGAIN I GOT PROF QUIRREL AND MYRON WAGTAIL AND I AM SO DONE /W MY LUCK ON THESE THINGS
i am not nearly as daring as to try this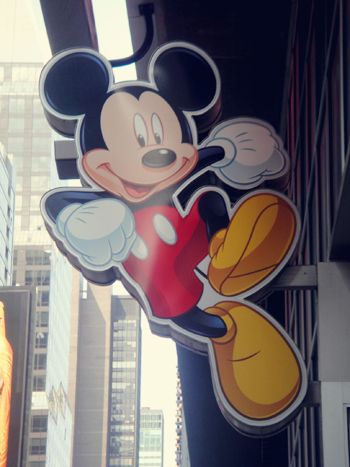 OH WAIT YEA we went down further for the DISNEY SHOP WHHEEE!!

I HAVE TO SAY, the sales lady who greeted us here is FREAKIN AWESOME n a wonderful person, i wish i knew her name now!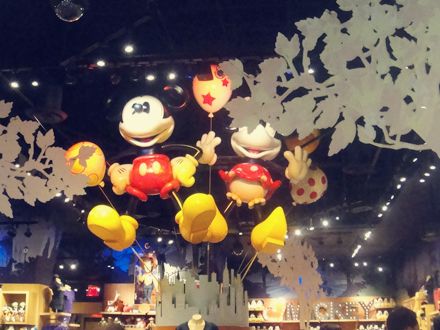 I FELT KINDA BAD LOOKING UP MINNIE'S SKIRT I DUNO WHHHYYYY HAHAHAA
you're not fooling anyone with that brother act, chip n dale. BROTHERS. PHFFF.
THEN WHY THE FUCK AM I NOT A GAY MAN YET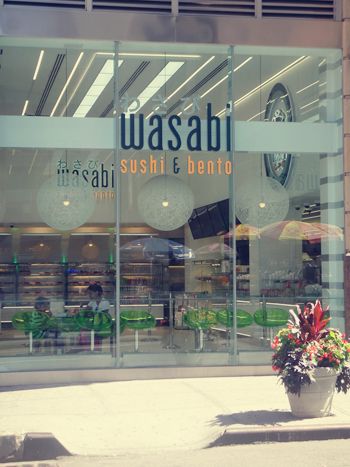 fell in love w this place on first sight aaahhhh! the interior is so BRIGHT N PRETTY and the sushi is pretty affordable!! (and actually good lol i was not expecting that)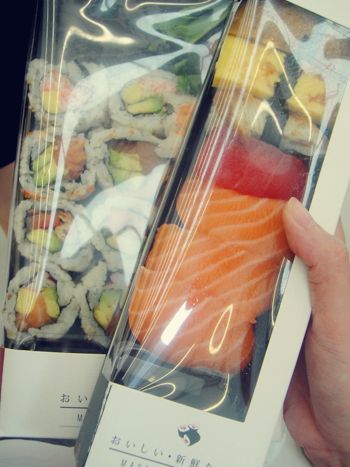 IINN LOOVVVEEE w the packaging too HAHA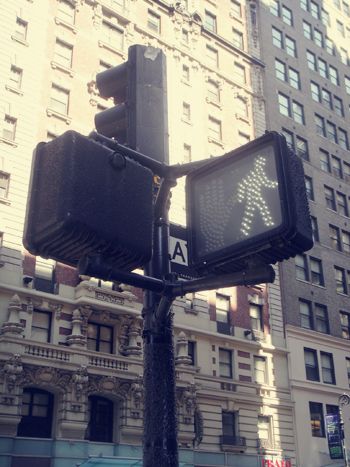 WALKING ALONG NOW
WE WALKED LIKE 95% OF THE TIME ALL AROUND NY SO basically after the 4th day i could not feel my lower body anymore and when i laughed my spine CRACKED wow I WAS LITERALLY AFRAID FOR MY BODY
walk walk fashion baby
BUT MORE IMPORTANTLY, MY NEW SHOES ARE SO DAMN FINE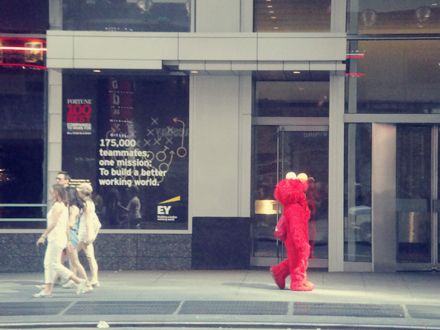 Another elmo spotted!!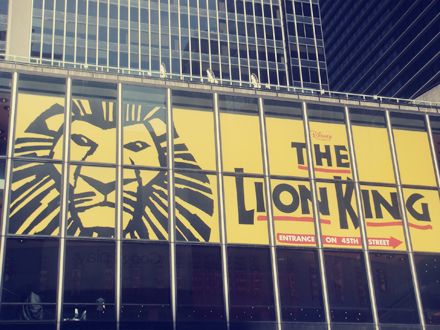 I DIDNT GET TO WATCH ANY BROADWAY SHOW GADDAMMIT
GAAADDDAAMMIIITTT
JUST SOMETHING COOL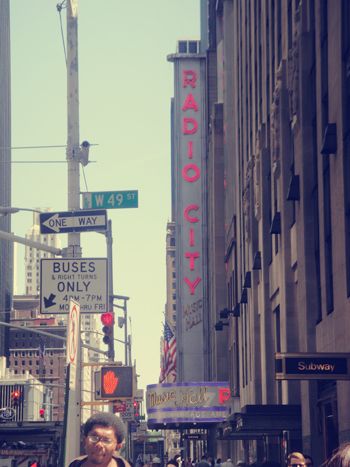 IS THERE SUPPOSED TO BE A BIG DEAL ABOUT THIS PLACE I MEAN we only happened to pass it by on the way to Rockefeller
and then when we finally reached that rockefeller place..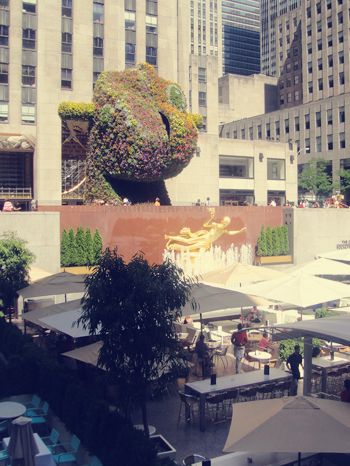 THE FUCK IS THHAATTT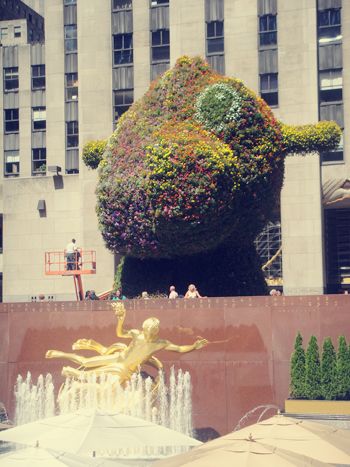 THHEE FUUUCCKKK IIISSS TTHHIIISSS???? seriously, can someone please explain? HAHAHA my aunt's bf thinks it's a sheep
excuse me for not having an imagination but i can't even begin to fathom...
ok i thought of moomins actually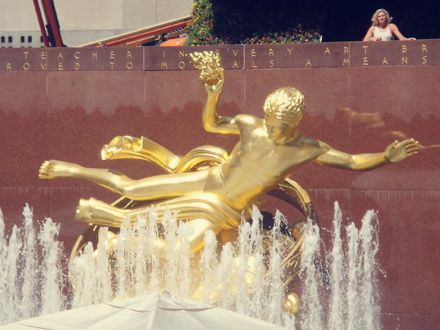 at least the obligatory-naked-male-statue-in-gold was pretty damn fine YAASS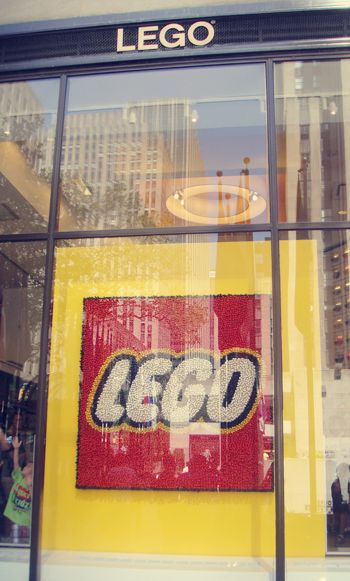 AND THERE WAS LIKE A RANDOM LEGO STORE??? DAMN AT LEAST THIS WAS WORTH THE WALK
AAAAAAAAAHHHHHHHHHHHHHHHHHHHH
ALL THE CUTE LITTLE LEGOS OF THE WORLD FOR YOUR CUSTOMIZATION HOW COOL IS THAT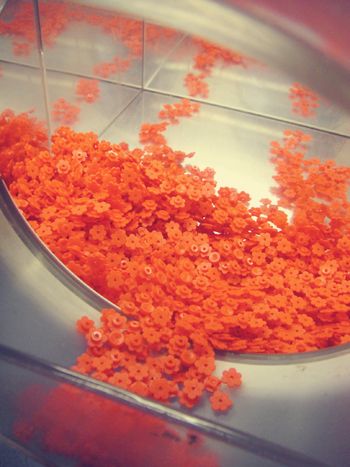 I REMEMBER THESE SO WELL I LOVED STICKING THESE STUPID FLOWERS ONTO THE LITTLE GREEN STEMS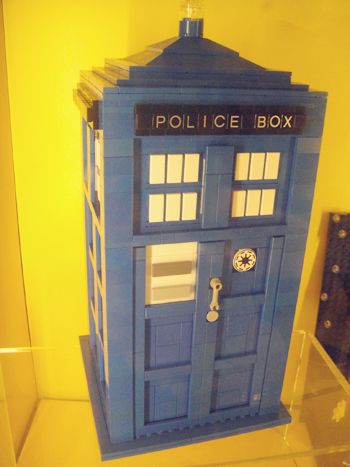 WHO THAT WHO THAT
they had other stuff like the simpsons and sydney opera house all in lego /foams
ALSO! YES I DID GO TO NINTENDO WORLD HAAHAHA WHAT KIND OF LOW LEVEL NERD DO U THINK I AM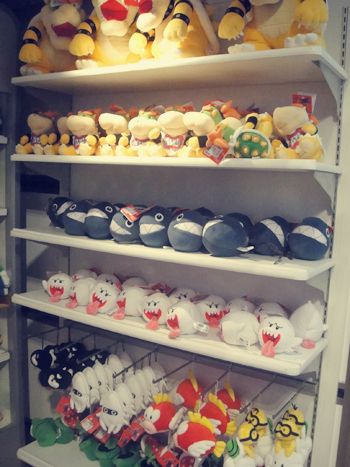 makes me wanna play that racing shit all over
BUT IN ALL THE PLACE WAS P SMALL AND DISAPPOINTING??? I AM LIKE SO SAD IS THIS HOW LOCALS GET THEIR NINTENDO FIX I SRSLY HOPE NOT
i mean, rly...its called nintendo WORLD, not nintendo..island...or smth. i expected too much, really.
FKIIINNGGG PRETTTYYYYYY
BLAST FROM THE PAST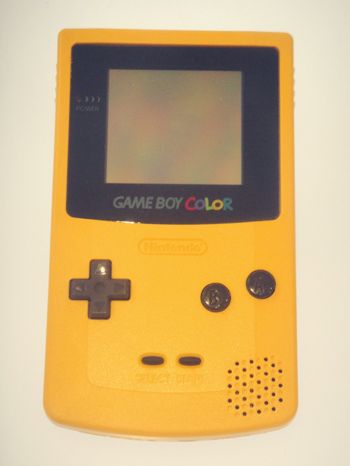 THIS.
MY FIRST EVER GAME CONSOLE that threw me into the pits of Nerdville from an early age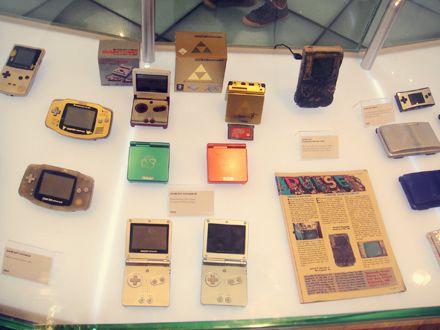 HOW I WISH I WAS MORE INTO THIS SHIT THEN
so at least i could have sourced out one of the limited edition and cooler designs!!
WAIT WHY AM I NOT PLAYING THIS GAME YET WHERE IS MY MONEY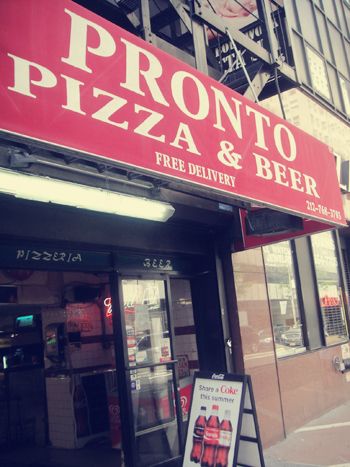 SO, first lunch in NY!!
i duno about u guys but IS NY SERVICE ACTUALLY PRETTY BAD in places like these?? SOME PLACES R COOL THO and some places are HELLA FRIELDLY so i was wondering HOW DOES ONE TELL cuz im one who can get especially irked by bad customer service (sg one is bad enough but some people i met in NY make rude seem so FUCKIN NATURAL YO)
NOT THAT i experienced anything particularly bad anywhere in NY but JUST SAYIN, if i payin u $MONEY$ AND A COMPULSORY $TIP$ ON TOP i expecting A SMILE AT THE V LEAST
(/laughs no i expect my tip back)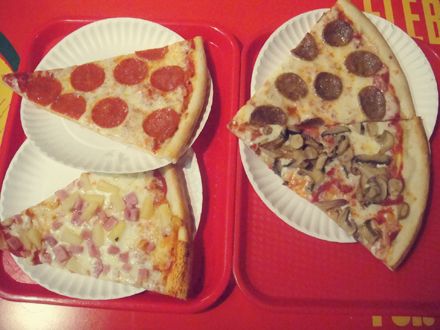 THESE FUCKERS WERE HUUUGGGEEE I LOVE THE SIZE PORTIONS HERE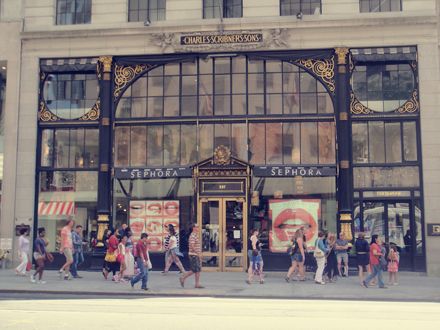 I FORGOT where we were walkin to i think it was from nintendo world to MoMA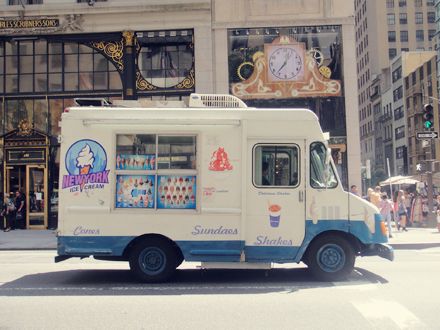 I GOT A GOOD CLEAN SHOT /CLAPS SELF ON BACK
NY is so busy and filled w CARS AND PEOPLE its SO HARD to take a good photo without being some sort of hindrance cuz PEOPLE WALK SO DAMN FAST TOO HAHAHA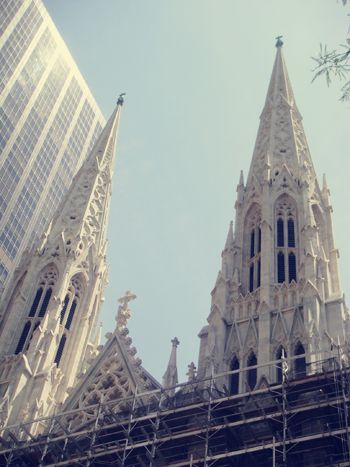 RANDOM CATHEDRAL ALONG THE WAY?? st paul's or smth..? it was 80% under restoration tho (like every cool-looking cathedral ever)
LIGHT UP THE WORLD WE ARE THE CHILDREN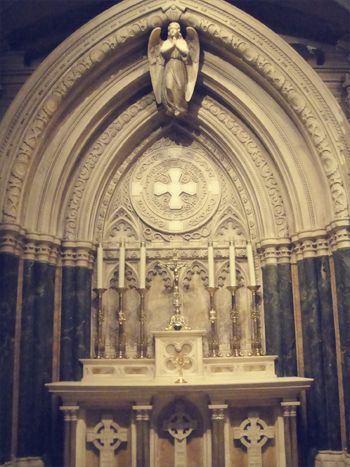 pretttyyyyyy
i wonder why humans don't make these kinda things nowadays. everything is all about CUTTING DOWN and SIMPLICITY but the truth is we just got lazy.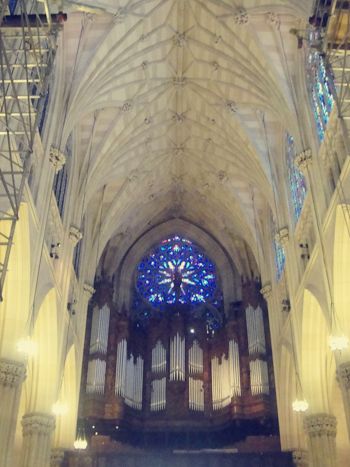 /HOLY CHOIR MUSIC PLAYS SUDDENLY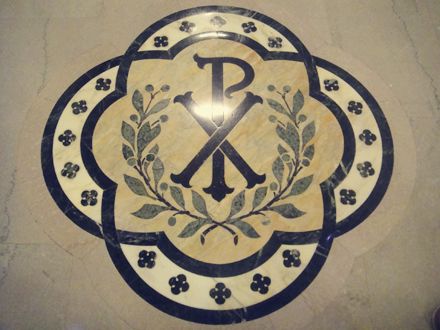 i duno but i wish i had more time to read about the history of this church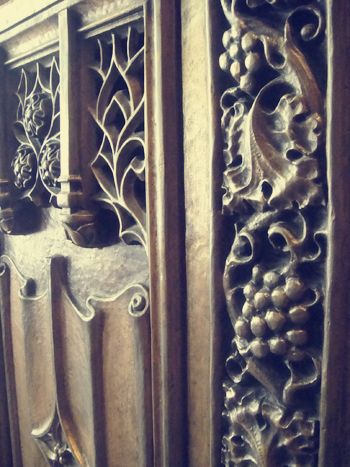 DOOR DETAIL
after i took this shot, photographers w their fancy black cams suddenly took over the door LOL
THIS IS TOO AMBIGUOUS WHAT DO U MEAN WHO IS THIS MEANT FOR HOW DOES IT GET DISTRIBUTED
and why havent i got my share yet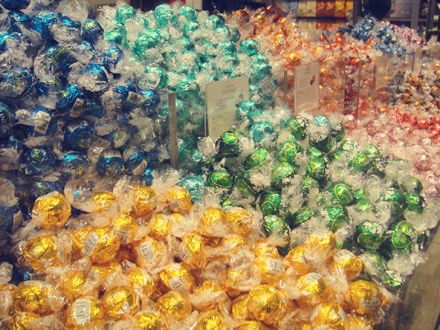 SUDDENLY, CHOCOLATE.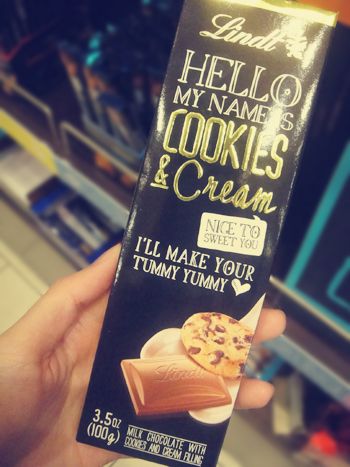 DAMMIT another thing i wish i'd gotten!! (we bought a TOONN of chocolate stuff in montreal tho) but this was srsly the cutest packaging one DD: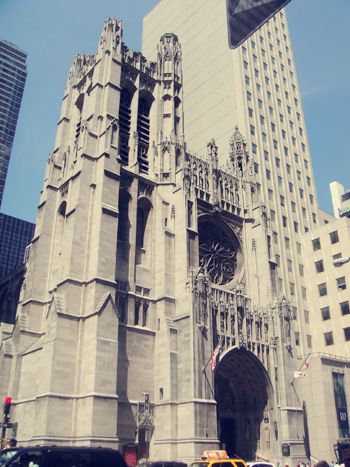 UMM another random nice structure?? YES I DONT KNOW WHERE IM GOING ANYMORE.
we passed some fancy designer shoe shops OH GAWD THE MEN'S SHOES ARE JUST DIVIINNNEEE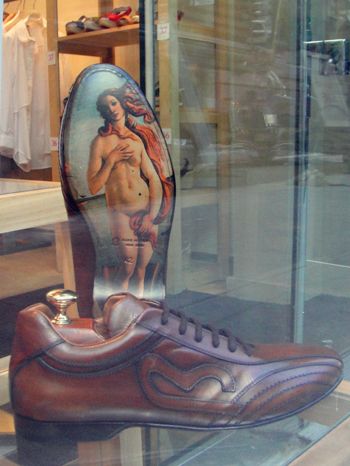 IF I WERE A DUDE I'D ROCK THESE MOTHERFATHEERRSSS
/casualy lifts leg 90 degrees up every step so people will notice grand masterpiece
wasn't initally a destination in my list BUT IT WAS IN THE WAY SO IT HAD TO BE EXPLORED
WELL THERE. SOMEONE SAID IT.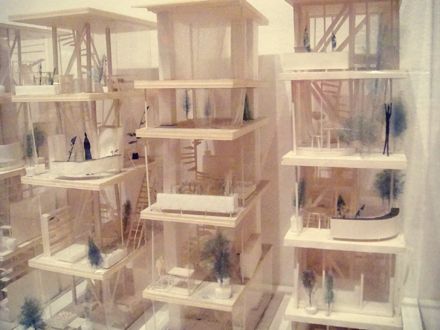 The japanese wall-less house thing thats been going around tumblr!! ITS EVEN PRETTIER IRL but i wonder what happens when oh i duno, RAIN N THUNDERSTORM??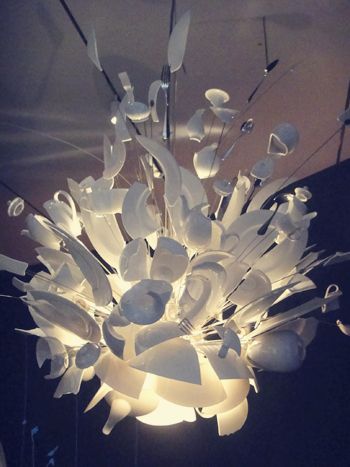 ive seen so much broken stuff in this gallery already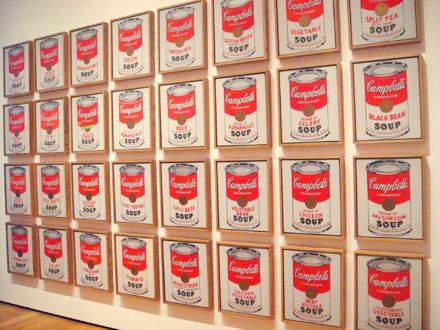 OOOOOOO FAAAMMOOOUUUSSSS
i honestly duno why i like the campbell soup shit, i rly do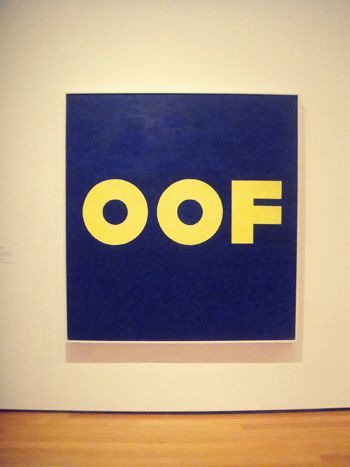 this speaks to me on a spiritual level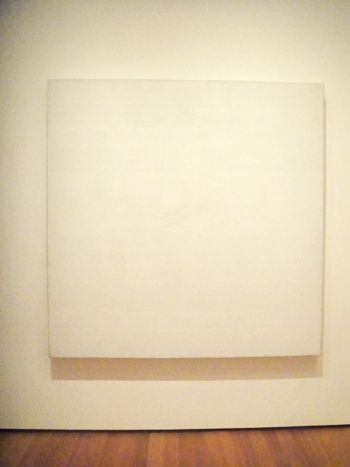 CLEARLY the best painting in the whole damn museum.
if u do not think so, u are wrong.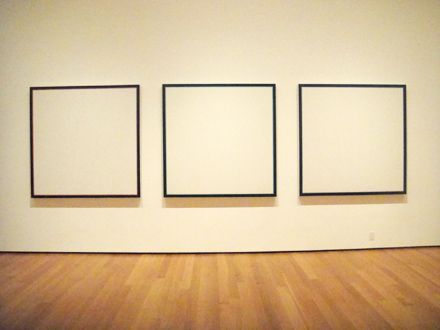 the BEST PAINTING x 3!!! IN BLACK FRAMES!! WHICH MAKES THE BEAUTY STAND OUT EVEN MORESO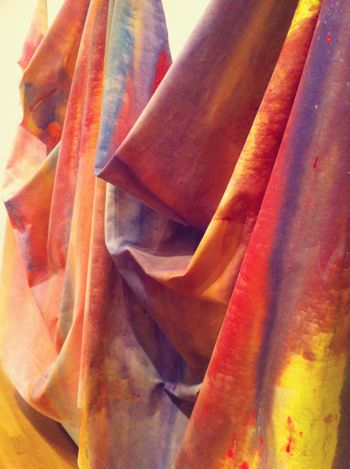 first colorful thing i saw!! it was really pretty but as always i never understand the significance (/DOES NOT READ ARTIST DESCRIPTION GASSSPPPP SHOOCCKK)
GO ON. STARE AT THE THING AND ACT LIKE U GET IT
lol she probably did get it, i duno.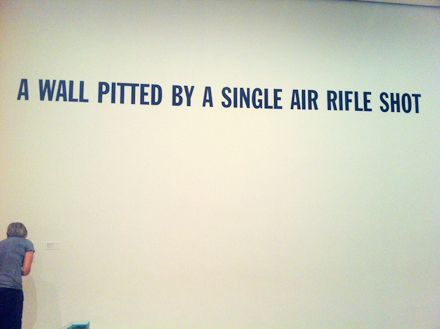 i didn't bother trying to find the hole
IS THERE EVEN A HOLE OR IS THE ARTIST JUST TROLLING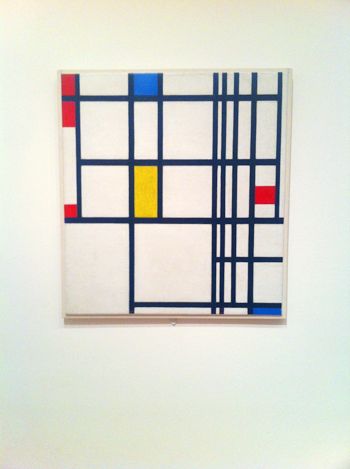 OOOOOOO FAAAMMMOOOUUUSSSS again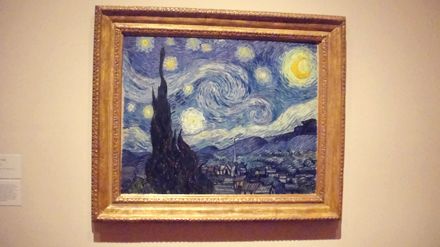 mother father SUPERSTAR of the museum!! BUT NOT as big of a superstar as the mona lisa is in the Lourve (that crowd was INSANE) BUT JUST LIKE THE MONA LISA I DIDNT THINK IT'D BE THAT SMALL AHAHAHAA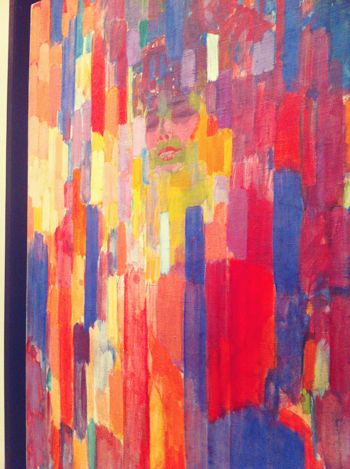 I DIDNT SEE THE FACE AT FIRST /SCREAMS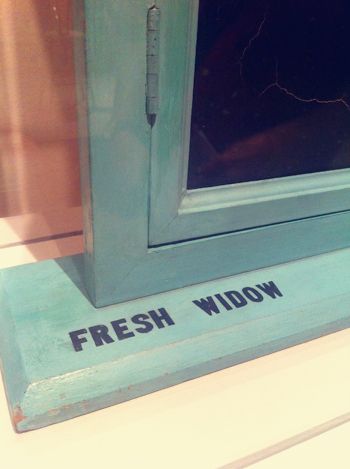 i hope this is an earnest spelling error upon what is clearly a broken WINDOW but hey maybe it IS widow and this is some deep shit i never considered.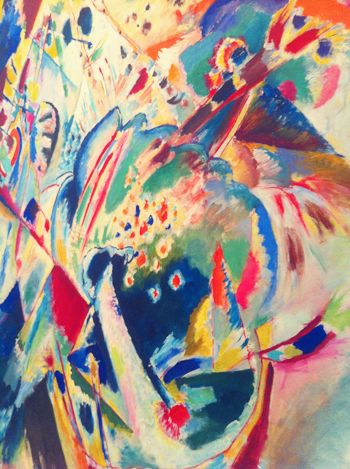 a colorful something again before we leave MoMA!!
so we walked down another way back to the hotel towards the NY public library~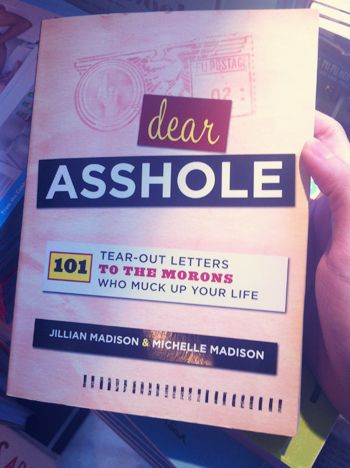 (NOT FROM THE PUBLIC LIBRARY BUT)
PERFECT BOOK FOR THE STRANGE N ROOD ICE CREAM DUDE WHO SOLD ME SOME BAD ICE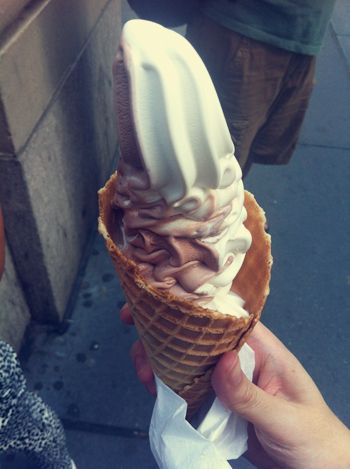 BABY U SO NICE N COOL WHY U GOTTA DO THAT TO MY GUT.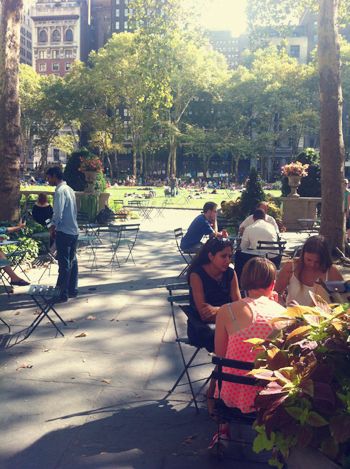 Bryant paaarrrkk which was so pretty and bright and DAMMNN people actually sitting and playing in parks and doing work and chilling n stuff!!
the weather was so good during our first few days in NY!!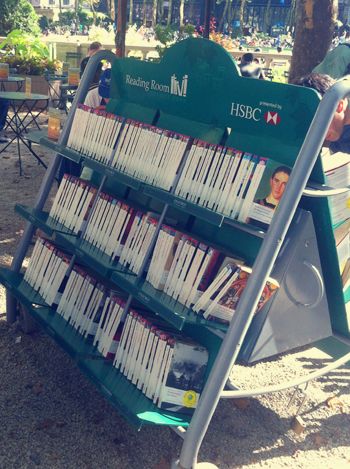 AND DAAAAYYUUUMMMM

WHY SO PERF. in the middle of the park is this shelf filled w books to read and i just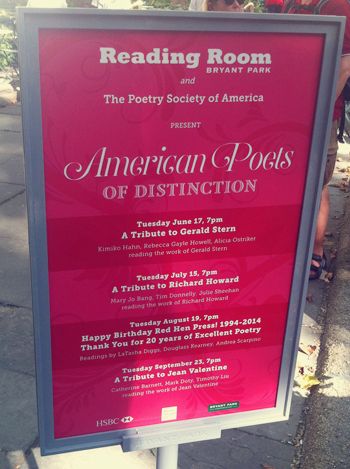 why don't we have shit like this in sg?? OH WAIT YEA WE CAN'T EXACTLY TRUST THE KIND OF PEOPLE IN PUBLIC ANYMORE SO.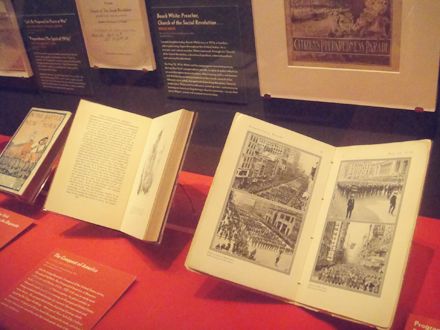 ACTUALLY in the NY public lib which has fantastic architecture inside and out but i am trying to save space by not posting the photos lol!!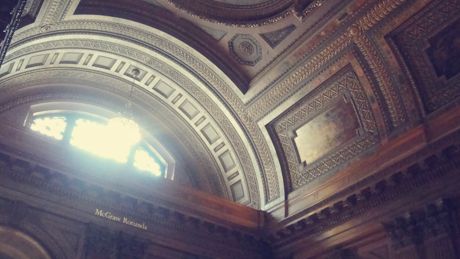 OKAY I WILL POST A FEW PHOTOS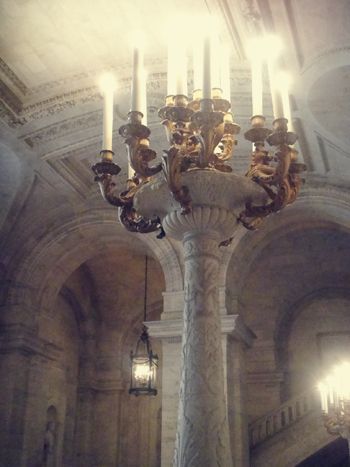 THIS IS LIKE HOGWARTS OR SOMETHING, YO.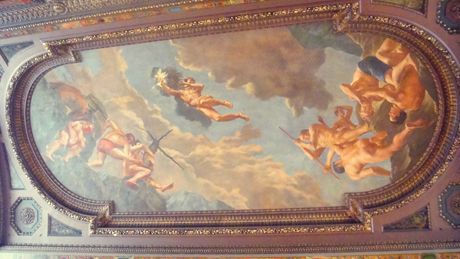 /CUE ANGELS SINGING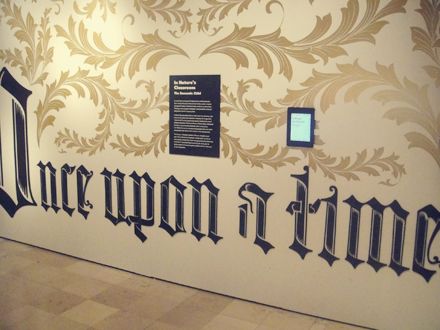 There was also that children's book exhibition thing on the ground floor that i went to check out...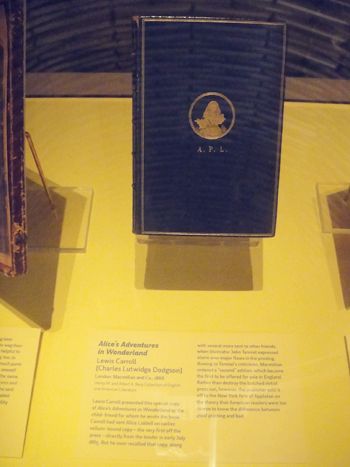 an early copy of Alice in Wonderland! how cool is that!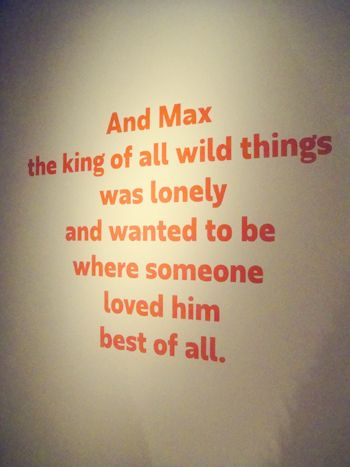 I FEEL U MAX.
I KINDA CAME TO THE PUBLIC LIB FOR THIS AHAHAHAA
these are the original Winnie the Pooh and friends toys!! I FEEL SO HAPPY THEY HV A PLACE TGT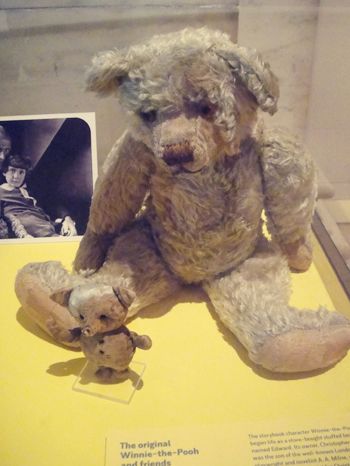 GAAA PIGLEETTTT <3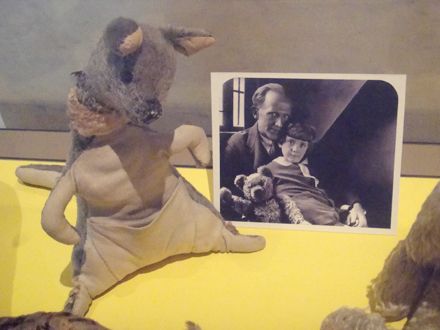 old b/w photos always creep me out no matter what the context!!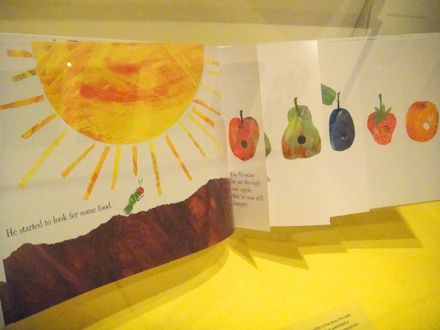 AND LASTLY, ONE OF MY FAV CHILDHOOD STORY BOOKS GAAAA

So we continued walking!! actually, it was kinda nearby (i think) so we headed here first to check out grand central terminal.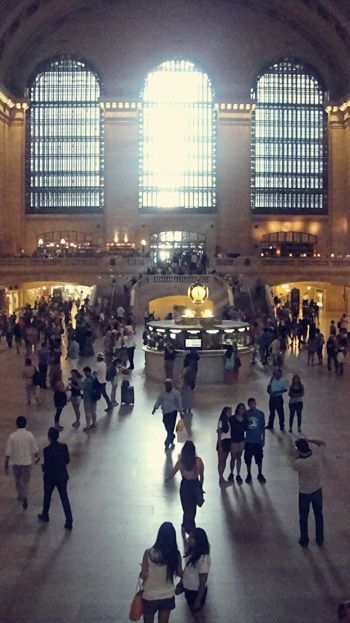 THATS THE SCENE IN THAT MOVIE WHAT WAS THAT MOVIE OH WAIT EVERY MOVIE HAA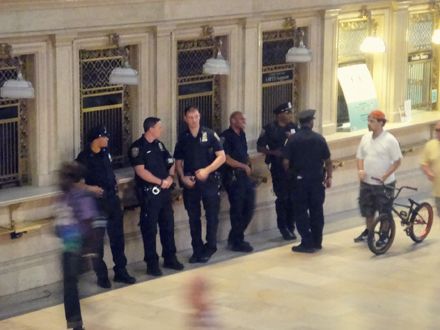 LINE EM UP. actually, the firemen in NY are WAAY WAAAAYYYYY HOTTER than the police (JUST A CASUAL OBSERVATION)
too bad i didnt get a good pic of actual firemen (I WAS ACTUALLY JUST EMBARRASSED CUZ i was so close to em)
well i think after this we trudged back to the hotel to pass out and wake up to the next day!!
TBH I DONT QUITE SEE THE COOLNESS OF ALL THIS TIMES SQUARE BUSINESS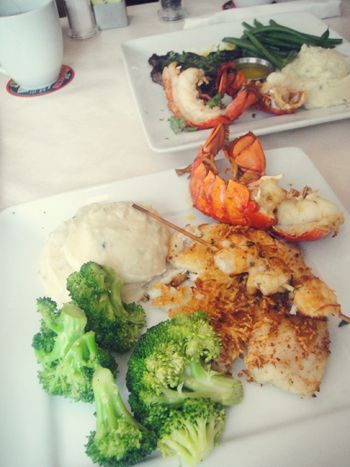 we had lunch at this cool place called Ruby Tuesday and was served by the cutest gay waiter
ITS FUNNY CUZ IN NY all the exteriors look so simple and like ehh BUT WHEN U GO INSIDE EVERYWHERE ITS A WHOLE DIFF STORY i kinda like that abt NY!! (at ruby tues we were guided to an upstairs section which was way bigger n we couldnt even tell it was there from the outside)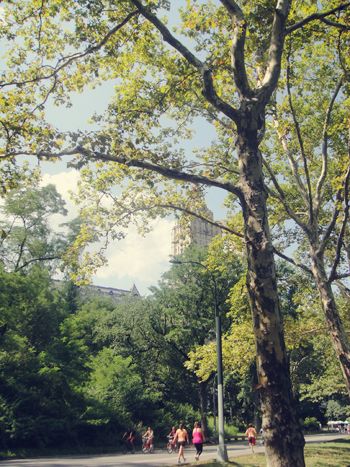 THEN WALK WALK WALK 325672 STREETS TO CENTRAL PARK WHEEE GREENERY
ITS LIKE A LIL CITY ON ITS OWN LIKE WHHHYYY DID THEY MAKE A PARK SO BIG IN THE FIRST PLACE??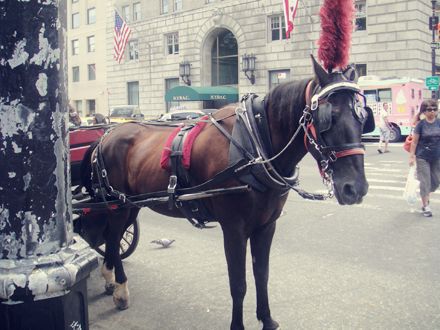 HORSSSEEE /FOAMS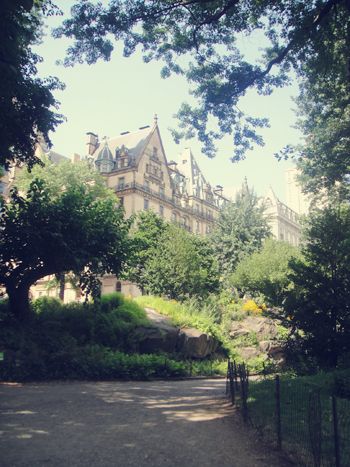 the greenery is so fresh and lush and just kinda well-kempt!!
it must take one hell of a gardener team to keep this place in shape!
and like EVERYONE was crowded around this shit taking photos with it (we came on a weekend too), its a damn miracle i even got this pic without humans.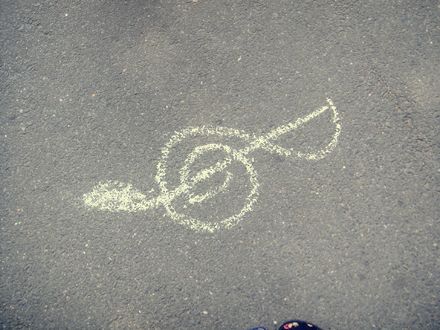 also, there were some good singers doin the Beatles everywhere here
/i am a good photographer i say to myself w a tear in my eye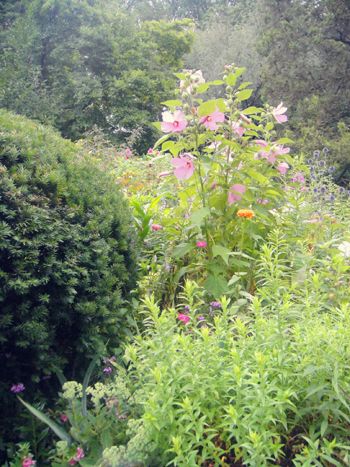 SHAKESPEAR GARDEN WHHHEEE i didnt know what to expect i just wanted to check out some place that was named after a famous dude.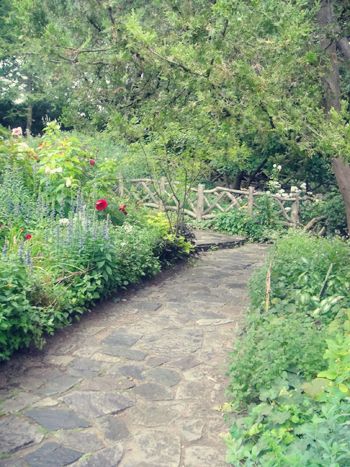 the EVERYTHING was pretty! very quaint and picturesque at every corner!
and also, little quotes hidden all over from the books.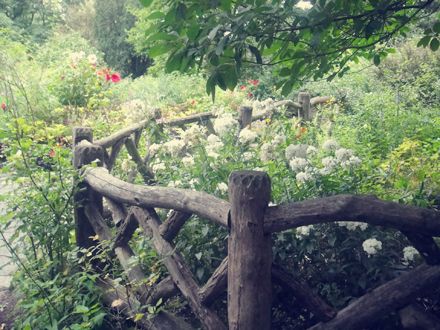 ITS LIKE SOMETHING FROM A DREAM, I TELL U.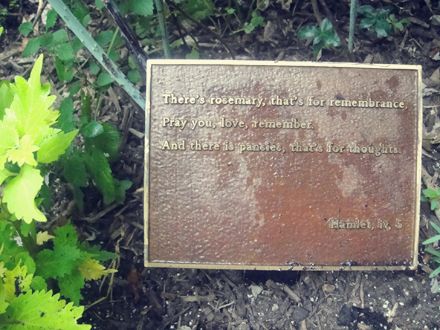 uughhhh /cries at all the quotes i dun even know why i nv even read the books
I KNOW WHAT YOU'RE THINKING
CUZ IT'S WHAT IM THINKING TOO.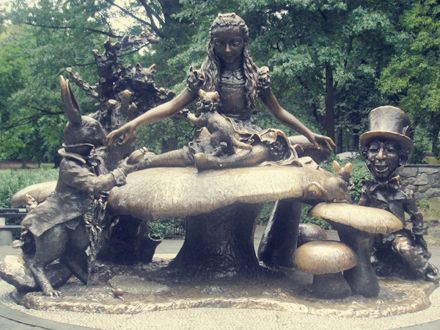 1, 2... FAAAAMMOOOUUUUSSSS
yea i trekked all the way in here just to get a nice shot!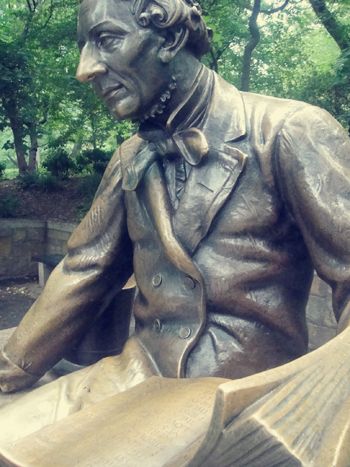 Hans Christian Anderson thingie.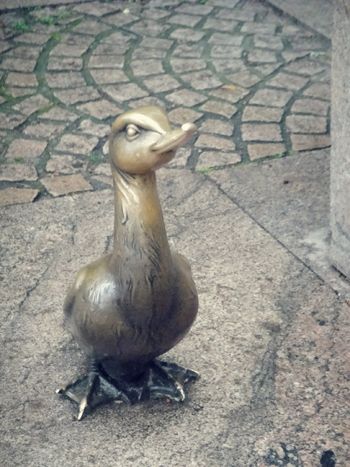 And duck.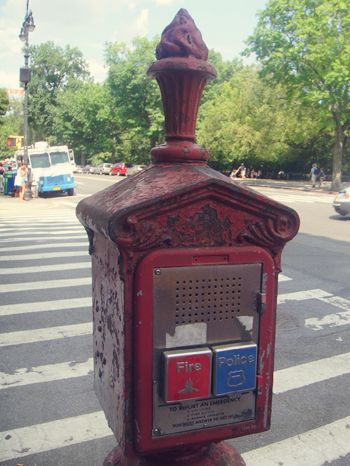 Went to the Natural History exit from the Park! Y'ALL NOT AFRAID SOME KIDS R GONNA PLAY W THIS AT ALL??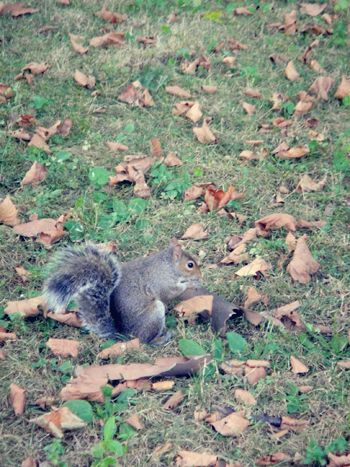 SQUIRREL

/SCREAMS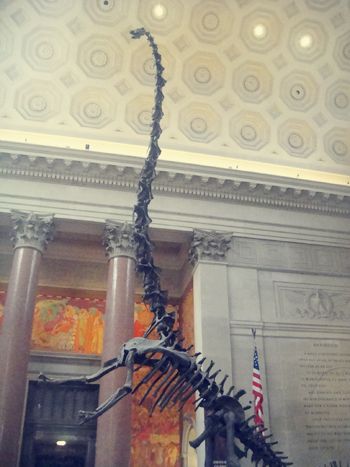 AND YAAYY atraction for the day is Natural History Museum where i actually got pretty excited cuz i have a thing for BONES and just extinct things in general.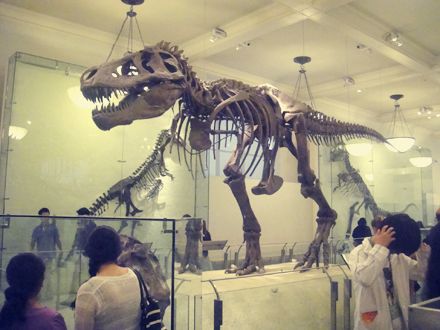 some of these bones are so clean n smooth it MAKES ME DOUBT STUFF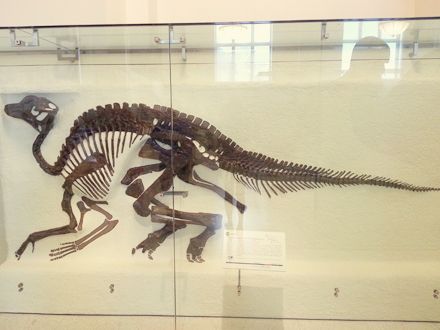 huuurrrr. the place had bad lighting so a lot of my shots actually came out weird and blurred..sigh.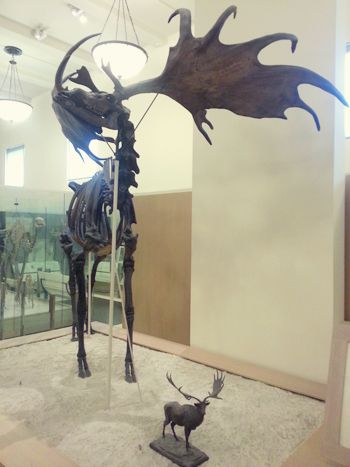 POKEMONS EXISTED THIS IS PROOOOOFFFF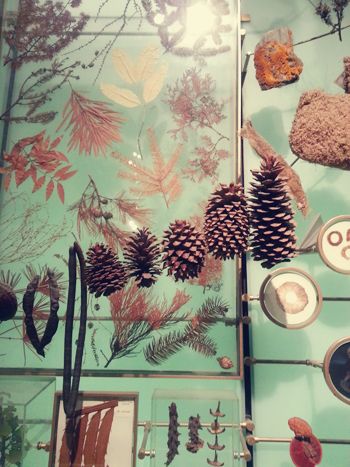 and they had another section in the museum w cute stuff like these! I LIKE IT when people display flora and fauna cutely (LOL i duno)
I LIKE DEAD MUSHROOMS.
OOHHH I'D LIKE THESE ON MY WALL. (except the stinky flower)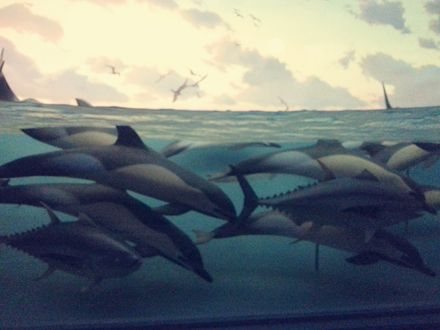 HARUS!!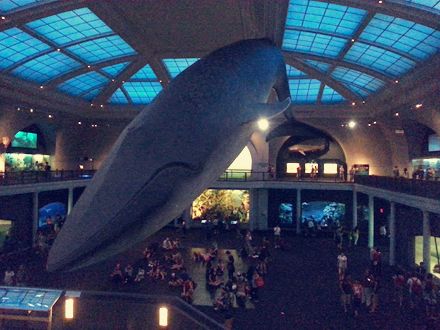 AND A BIG ASS MAKOTO!!!!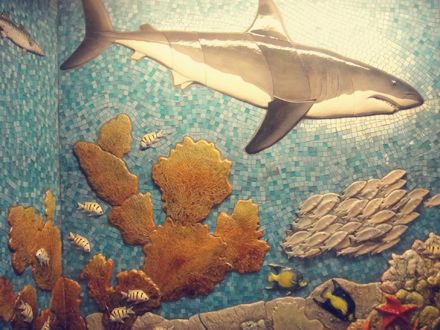 ALSO, A RIN huurrrr.
if u don't watch free! you're probably like whuuuut.
EXIT the museummmm!! and yea we took the metro back (pic above is from the subway at natural history) where we almost got cheated by some dude at the ticketing machine selling people metro tickets for EIGHT DOLLARRRSSS. YO if i had to pay $8 for a single ride ticket it better take me to freakin KONOHA or some shit.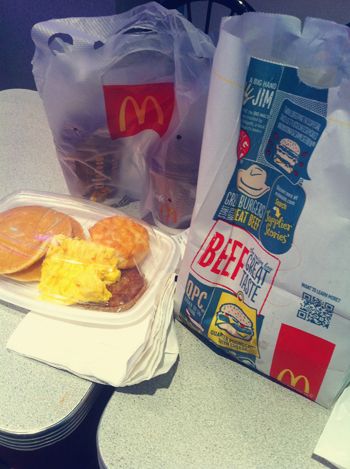 TIMESKIP NEXT DAY~! we ate macs for breakfast twice cuz WIIIFFFIIII
and the place was kinda cool.
Nearby the hotel, too! MAYBE THIS PLACE WAS LIKE A BIG THING BACK IN THE OLD DAYS but i am sorely disappointed w this dept store!! OVERPRICED SHHIIIITTT and the stuff is not even nice, yo. if you're sgporean this is like...OG. seriously.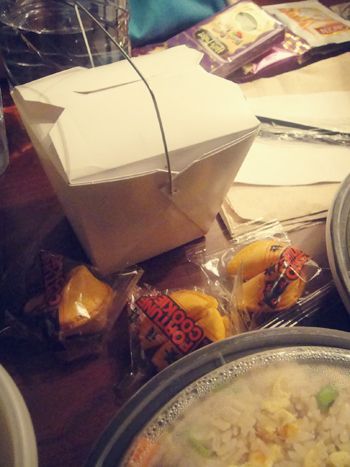 FIRST CHINESE DINNER IN NY HAHHAA actually we just wanted to see how they cook asian food.
verdict.....THIS IS A FKING DISGRACE WHAT DID I JUST EAT lol. but errrr EDIBLE, i suppose. AND THEY GAVE US A HEEELLL LOT too so we gave like half of everything to some homeless people I HOPE IT MADE THEIR NIGHT YEA even tho it really isnt the best chinese food u can get here.. oTL;;
I DIDNT GO SEE STATUE OF LIBERTY CUZ SRSLY WHY WOULD I IT'S JUST A STATUE IN EVERY FREAKIN MOVIE EVER.
RAANNDDOOOMMMM at F21! and i did buy it in the end!
i DUNO WHY I AM BECOMING SOME FLORA FAUNA ACTIVIST HERE but i suddenly have a liking for the flowery stuffs.
OH THERE IT IS. the channel that no one watches anymore.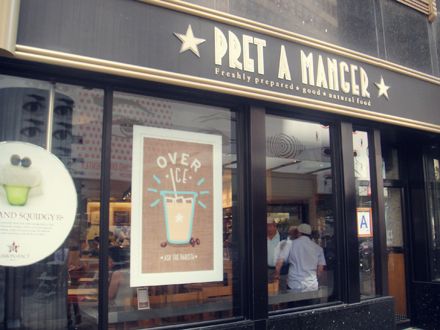 WAHAHAA IT'S PRET.
UMM i guess it's just the major walking around on foot a lot but i found i could eat a lot more than i thought possible lol.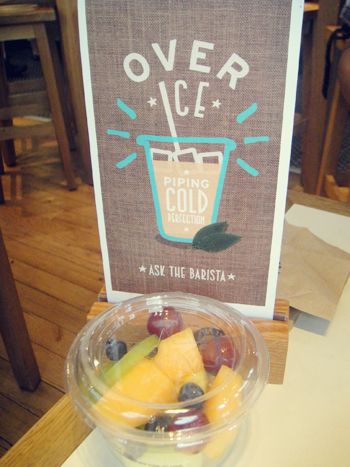 /DESPERATELY BUYS FRUITS TO SHIT BETTER AT NIGHT.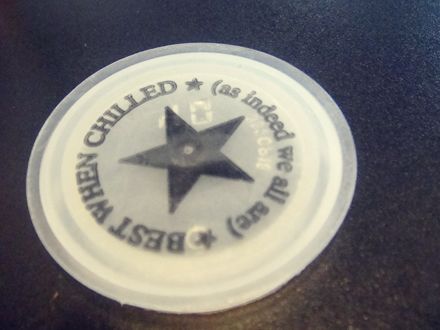 True!
After lunch we were gonna meet my aunt and her bf to walk around and so that they could drive us all to Boston and then Montreal woot~
but before that i did some last minute browsing at Urban Outfitters!! I ACTUALLY RLY LIKE THE PLACE i want one so badly in sg!! (not for the clothes but the funky stuff they have)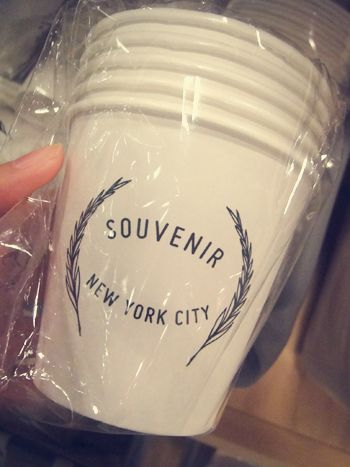 I DUNO, i got this to give to friends cuz i thought it was so......LITERAL.
frighteningly expensive and useless merch!!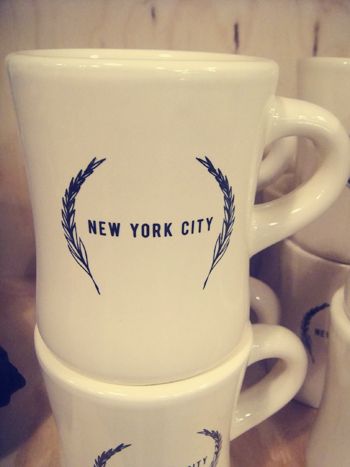 some actual useful merch!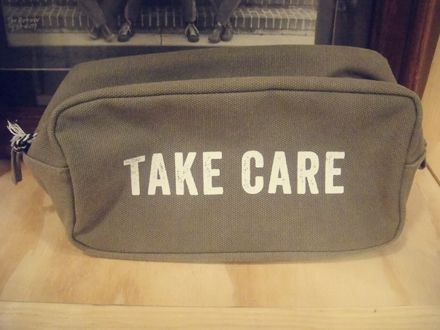 oh i actually took this pic to serve as like a footer for this journal but now i think it looks stupid out of context ahahahaa
OOHHH SO PRETTY there's so many pretty places in NY i just wish i had the time to SIT AND TAKE IN THE AIIIIRRRR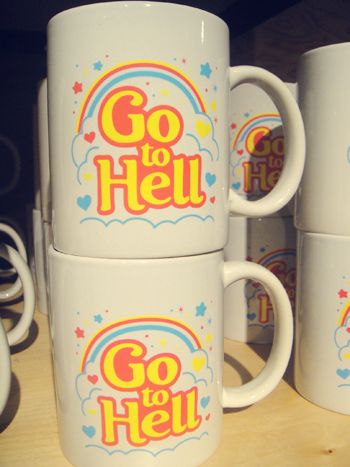 A GIFT PERFECT FOR AN ASSHOLE LIKE ME.
i will fill my rooms one day w cute plants in cute pots like this i swear.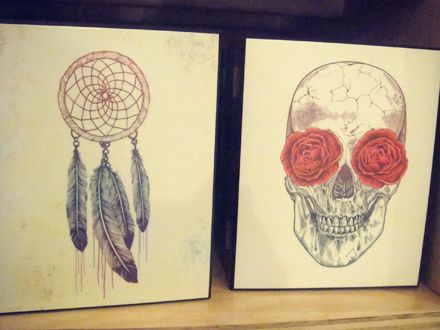 niiiccceeeee i just kinda forgot what these were.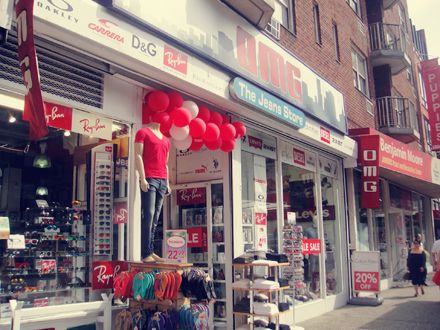 i went out by myself for a bit to explore the more errr neighborhood-ish areas i guess.
and...OMG.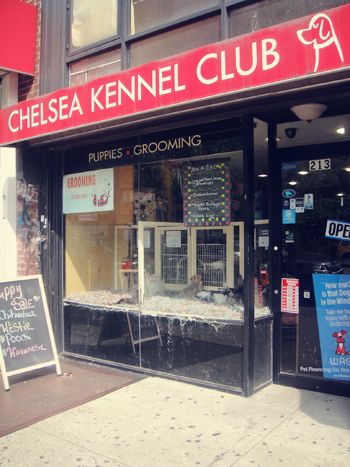 YAAYYY FRESH PUPPIIIEESSSS

LITTLE RASCALS!! a BIG BURLY MAN also came up to this window at the same time and we were like cooing together lol it was weird.
the people who worked here were so friendly n sweet!
which is great cuz u need GOOD PEOPLE to look after these innocent little things!!
AND I FOUND A POOCH WHO LOOKS LIKE MY POOCH!!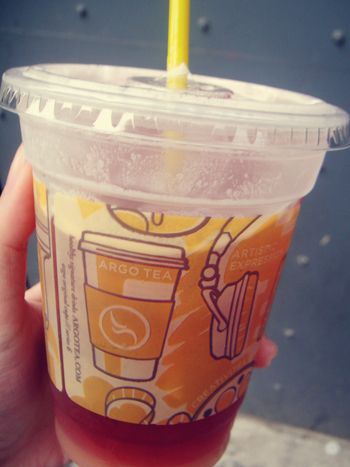 Alrighttttyyyy!! on the way back to meet my aunt and i found a cool tea place!
this one is HIBISCUS GINGER TEA it is overpriced but amazing.
From here, we were walking to West Village!! saw some rad, expensive apartments along the way.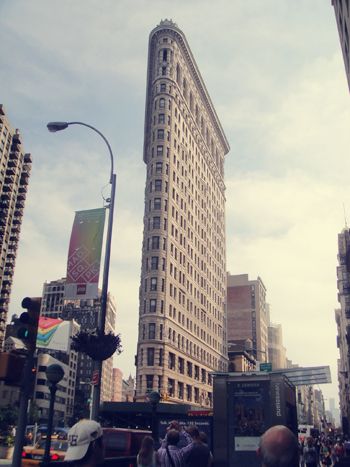 ALSO SAW THIS AHAHAHAA AND I DID NOT EXPECT TO SEE THIS HERE i actually didn't even know it was in NY AHAHAHAA
Flat iron building!!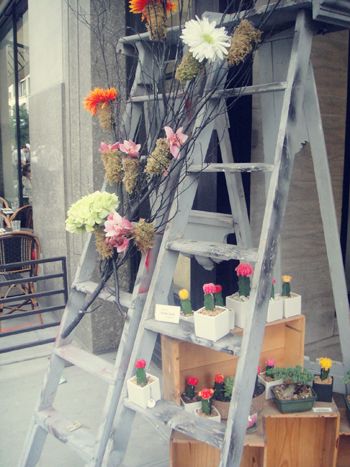 there are some seriously beautiful shops around here, just NO TIME TO SEE THEM ALL.
AND NO MEANS TO BUY STUFF LIKE THIS BACK.
ALONG THE WAY WAS THE FARMERS MARKET GYYAAAHHHH i always wanted to visit a farmer's market gosh i duno, IT JUST SOUNDS COOL and i expected some fancy fruits.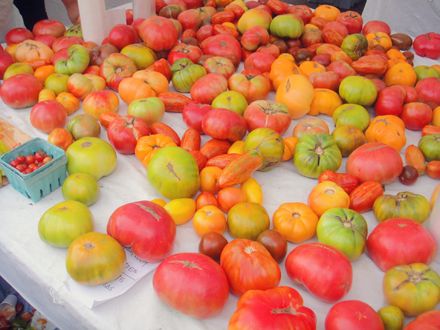 common fruits but oddly shaped!
TEH COLORSSS /spazz
SO PRETTYYYY i wanted the dry flowers but ugghh i will probably be detained at the airport or smth cuz MAYBE LAVENDERS CARRY SOME RARE STRING OF DISEASE WHO KNOWS.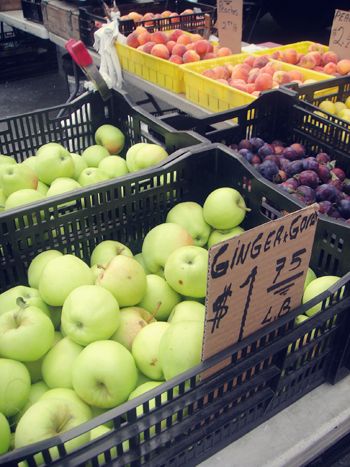 not that cheap, though! considering this came straight off the farm.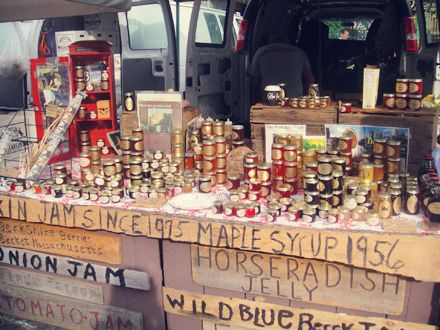 PUURRTTYYYY COLOORRSSS.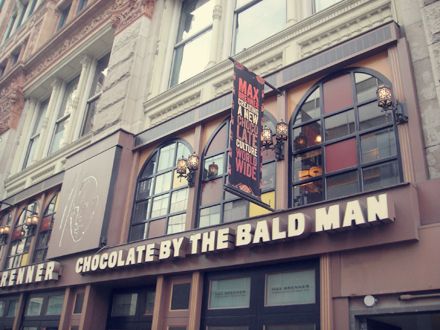 aahahhahaa YEA i had to.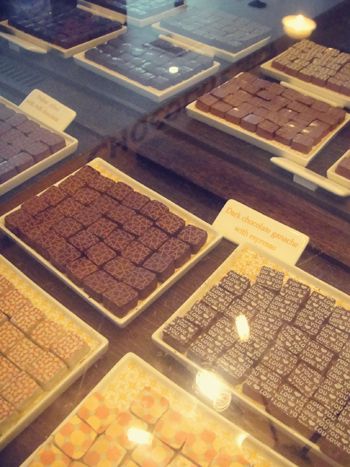 FANCCYYYY. EXPENSSSYYYY.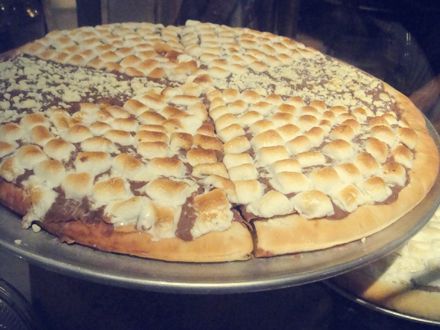 THIS IS CLEARLY THE MOST AWESOME THING EVER.
marshmellow chocolate pizza. how did someone manage to fit 3 of my fav things into one food.
still on the way to Greenwich!! or was it west village..oh wait are those the same things. ahhh /forgets everything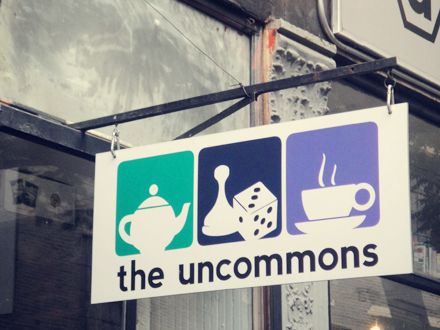 i didnt manage to explore like every little shop here which is kinda a bummer.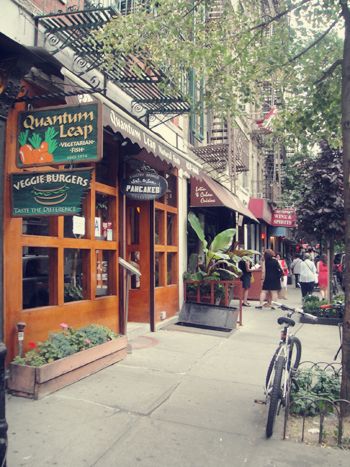 but yea! walk walk walk. nice little apartments above, too.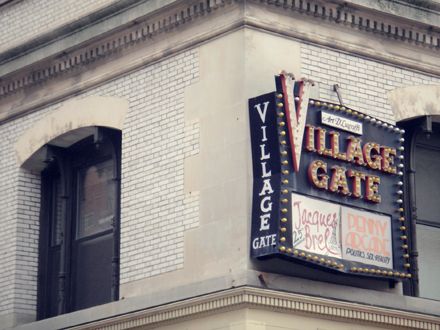 OKAY yup west village it is.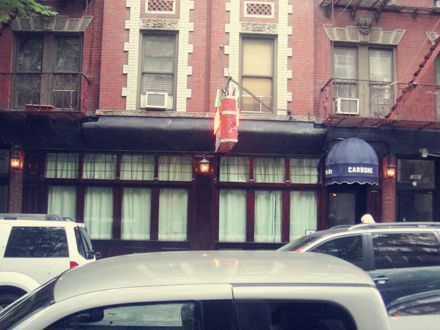 CAN SOMEONE PLS CONFIRM THIS /W ME DOES THIS MEAN IT'S A RESTAURANT RUN BY MAFIA??
THE CURTAINS ARE ALL DRAWN IN MID DAY AND IT'S AN ITALIAN RESTAURANT TOO.
(this was what my aunt's bf told me n im inclined to believe)
granny bikes with flowers EXCITE MY SENSES.
cute little place but i remember whatever they were selling didnt appeal to me at all LOL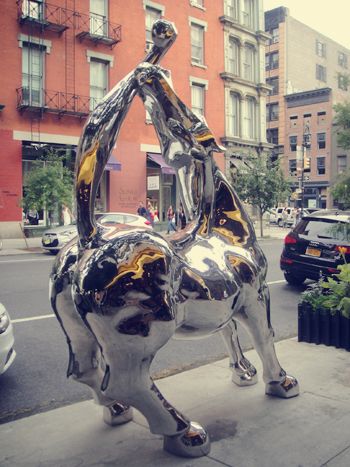 what.
i feel you, man.
DON'T TELL ME HOW TO LIVE MY LIFE, RANDOM GRAFFITI.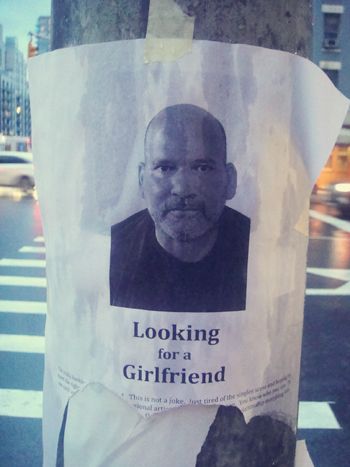 NOT LOOKING ANYMORE, I HOPE, mr mugshot.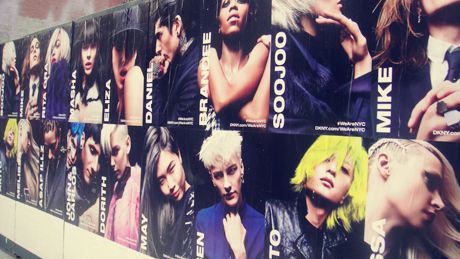 PICS OF BEAUTIFUL PEOPLE TO SHAME THE REST OF THE WORLD.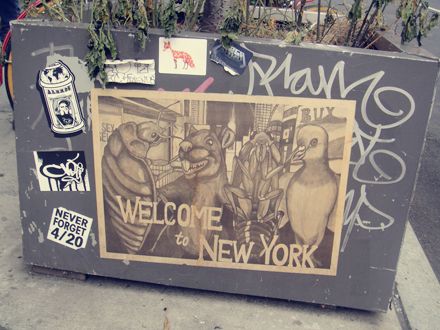 oh gawd i seen many pidgeons here but thankfully NONE OF THE REST.
DAT CUTE BUNNY WAS STARING INTO MY SOUL from across the street but shucks we were headed in another direction.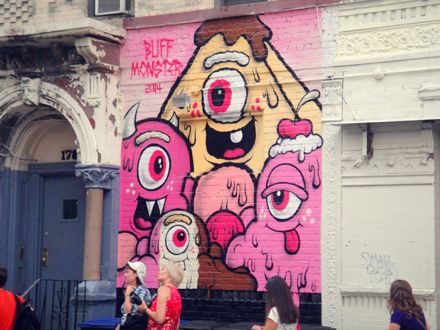 huurrrr. little italy reminded me somewhat of barcelona.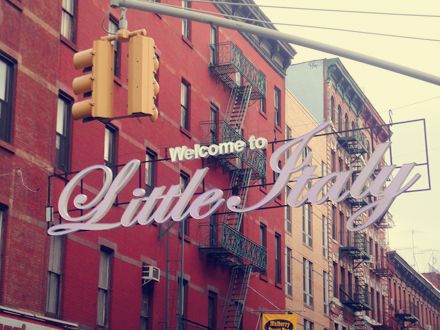 and there you have it in writing.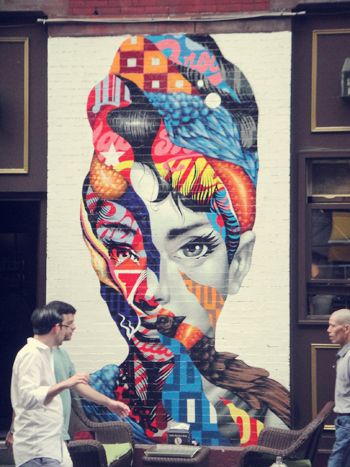 /EVERYONE STOPS TO TAKE PHOTOS OF THIS, BLOCKING MY VIEW and i simply curse
why all the pretty things don't come to sg /sobs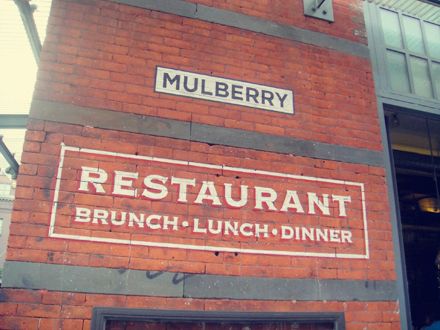 where we ate that night!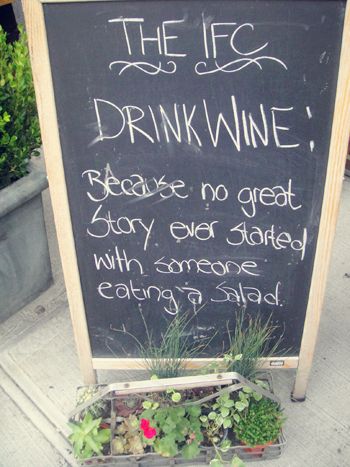 DONT TRUST PEOPLE WHO ORDER A SALAD AND NOTHING ELSE.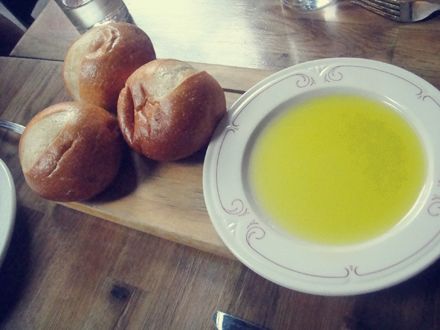 first time eating bread with olive oil!! i didn't think it'd taste so good!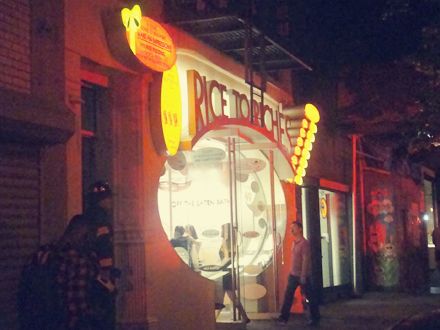 sorry for bad pic of Rice to Riches BUT THERE WAS A FIRE TRUCK RIGHT IN FRONT HERE IT WAS CRAAAZZZYY (can u spot the one fireman) and YAS this was where i saw my first fireman UP CLOSE AND HE WAS SO HOT I UUGHGGHGSFHJaklfgdhf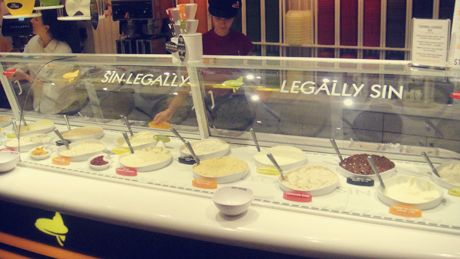 BACK TO THE FOOD.
this is rice pudding(?) AND TASTES SURPRISINGLY COOL. i'd totally find this place again to try other flavors! AND THE BOWL THAT U GET TO KEEP IS TOTALLY CUTE TOO.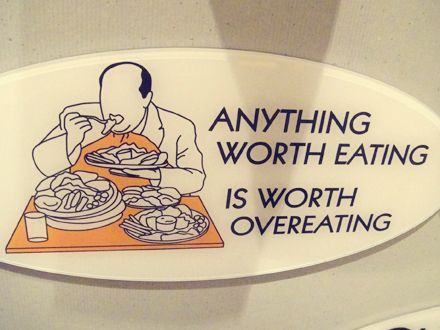 MY LIFE PHILOSOPHY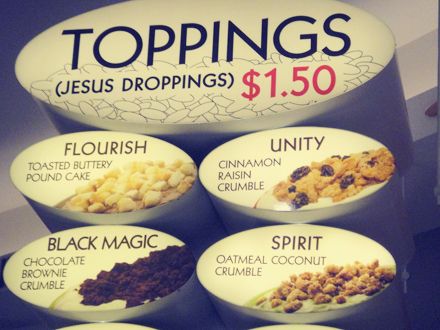 JESUS DROPPINGS.
i repeat, JESUS DROPPINGS.
these were HILAARRIIIOOUUUSSSS i wish i had a poster of all these instead of like $3 per magnetic strip that ive nowhere to place.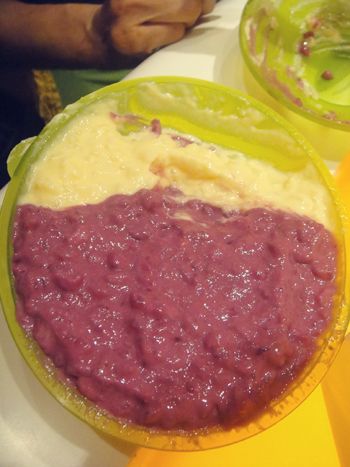 YUUUMMMM but i guess the rice-grainy texture might not be to everyone's taste.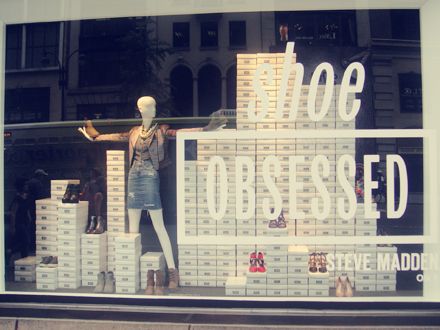 SAME.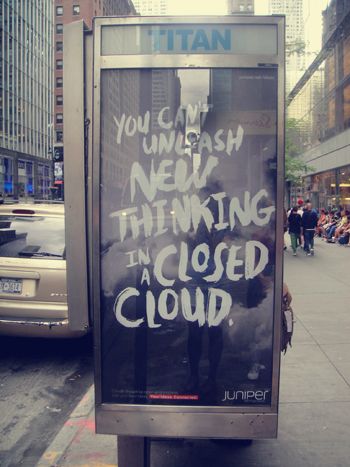 WELL, on to the next day when i think the main thing we wanted to see was the UN (which was closed lol) and the 9/11 memorial~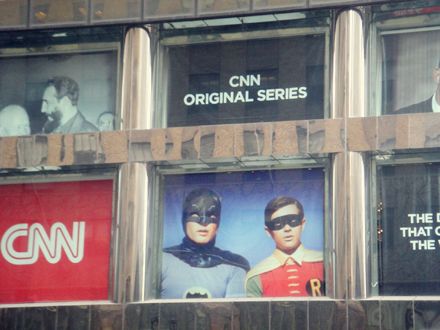 NANANANA NANANANA------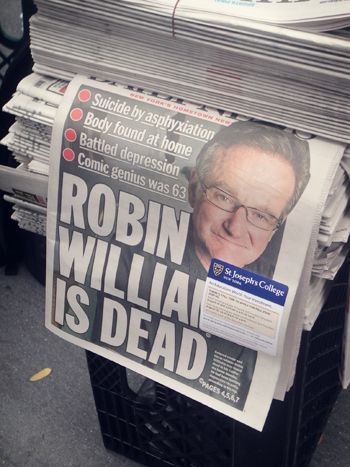 WHY IS IT everytime i am faaarrr away from home, some celebrity decides to die and make news and thats all i see for the next couple of days but NOOOO NOT U ROBIN WILLIAMSSSS DD:
i didnt even know he was suffering so bad he had to take his life??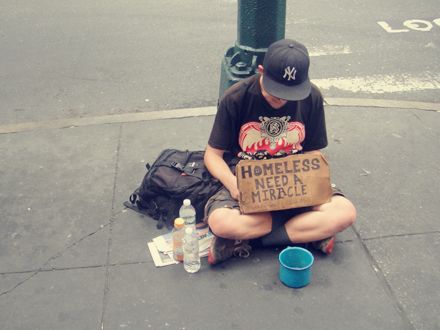 MORE SADNESS.
i duno in NY, but my aunt from canada says she once gave a homeless dude (he was acting crippled) a buck, and the moment she turned away, he hopped off PERFECTLY FINE and into a waiting car. I DONT GET IT YOU'RE JUST SPOILING IT FOR THE ACTUAL HOMELESS PEOPLE DAMMIT.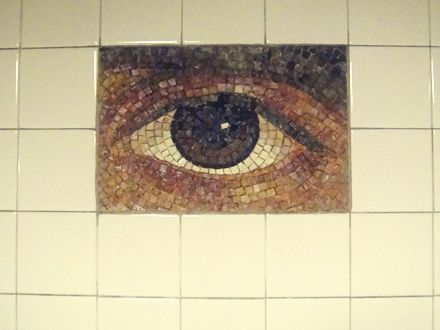 WHAT IS THIS at the subway?? ILLUMINATIIIII???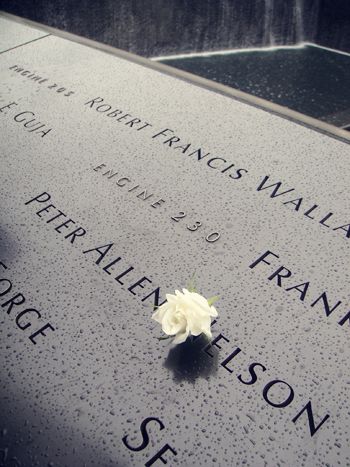 here we are! it was such a gloomy and rainy day, too!
A white rose is put on the victim's name when it's their birthday....
/BAWLS MY EYES OUT UGGHH WWHHHYYYY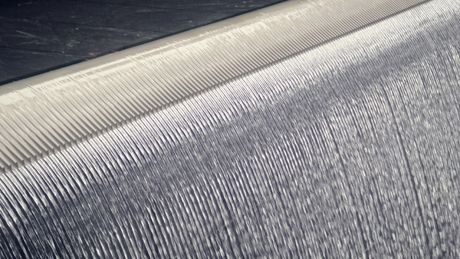 I DUNO IF THIS WAS ON PURPOSE BUT the mere SOUND of the water pouring down was SO SAD. so SAD. I CANNOT EXPLAIN IT it's like..even tho there were a lot of people cuz its a touristy area, the water flowing down is very prominent and THE FEELS u get from listening to it just....i duno. I LEGIT FELT LIKE CRYING HERE. IF NO ONE WAS AROUND I PROBABLY WOULD'VE.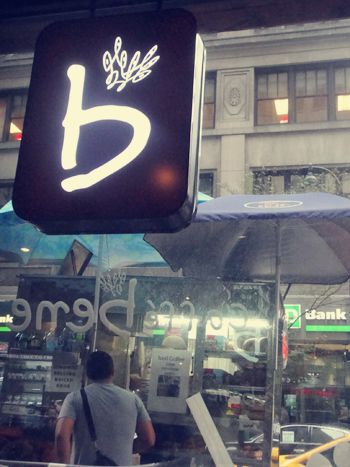 Okay so it's the last day in NY! we didn't have much time cuz we had to drive to Boston (its like 4hrs to there) so we had a nice breakfast at this awesomely-decorated caffe bene nearby the hotel.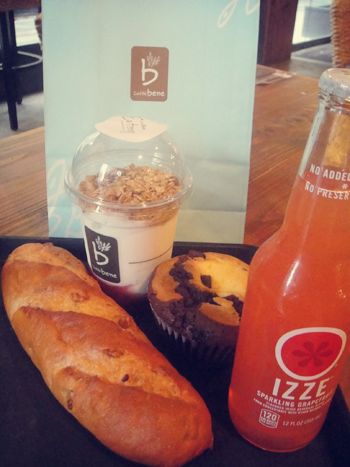 I LIKE THE WAY BAKERIES ARE HERE. even tho i am pretty sick of all the bread already, i just like the bakeries.
this needs a place in MoMA.
ive never been awake so early on a holiday.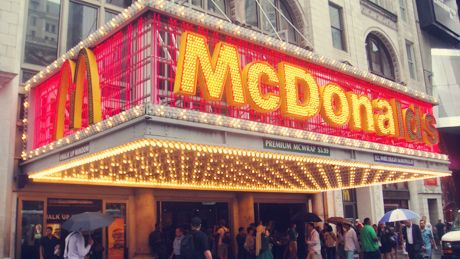 WELL, TIME TO RIDE OFF.
AND DAMMIT, we passed by awesome streets we didnt get to see before! MAYBE NEXT TIME!
i took these all from the car so, anyway it said MALE VIEWING ROOMS. i suppose this means male strippers?
imma gonna see one of these next time YAASSS I AAMM.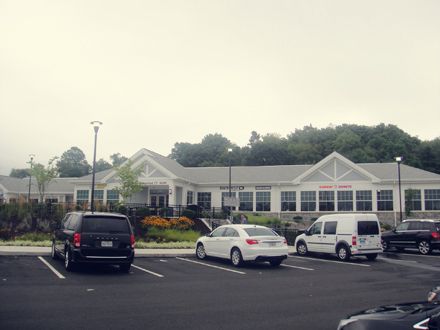 YAY! and a stopover between NY and Boston! ITS SO CLEAN /W WIFI AND ACCEPTABLE FOOD PLACES
(so unlike the stops btw sg and msia gawd)
STAY TUNED for the next entry on Boston and Montreal!

to be continued!
OMG this entry totally beats my Japan trip journal from years ago!!
WELL WHOEVER U ARE WHO STAYED ON TO READ THIS TIL THE END, i hope u liked the pics at least!! i hope to get a better cam with much better battery life span and anti-shake next time LOL.
IT TOOK ME SO LONG TO MAKE THIS gosh. i hope SOME of you read it AHAHAA TAKE CARE, YOUNGINS!! til next time! (which is hopefully soon-ish!)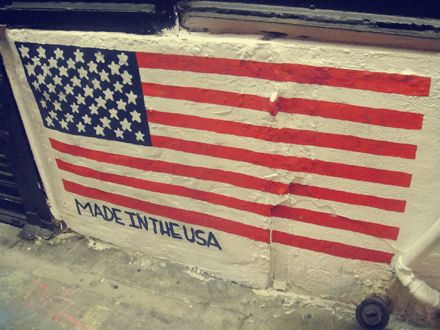 Watch