Journal Entry:
Mon Sep 19, 2016, 1:12 AM
Exactly as the title says - I'm now open for commissions again (: It's definitely been a long time since i've been here, and I don't think i'd be too active here either - but you can better contact/chat with me via my tumblr (@girlwiththewhiterabbit) or twitter (@ circus_usagi).
Commission types
these are small commissions and therefore are priced differently from how i'd quote professional/commercial pieces! so you can use these for your personal use and not for resell/book publishing/mass production etc.
Prices (AS OF 19th SEPTEMBER 2016):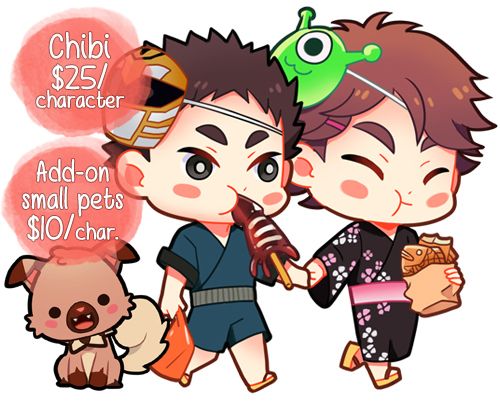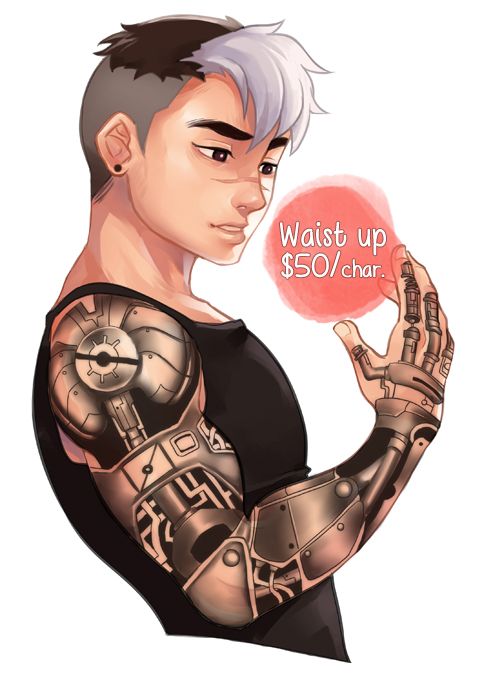 -Commissions are in PNG format /w transparent bg
-Prices are in USD
-Will draw OCs and fanart
-I do not draw furries, mecha, full armor
-I will work according to a first-come-first-serve basis
-I'll try to complete your commission within 3 weeks of payment
-The sketch will be sent to you for approval before any painting starts
-One minor edit is accepted for the final commission outcome
-Simple requests can be accommodated (i.e. plain color bg, extra version sized for phone bg, etc)

-For large size printing, additional costs may be incurred
Rules
-Payment via PAYPAL only; I will give you the Paypal email to send the money to after the commission details have been received and confirmed

-For Singaporeans living in Singapore, bank transfer is ok! (pls note USD to SGD exchange rate)
-I require 100% payment before starting on any commission
-Visual references for OCs required or additional fees will be incurred
-Please direct your commission questions to me via Note
-Do not use these commissions for commercial use/mass production/resell etc, these are for personal use only
-I retain the copyrights to the artwork
-There may be limits to my artistic abilities as to what I can draw, (thus the no mecha/full armor rule) but feel free to discuss with me your ideas and we'll see if it's possible to go ahead with the commission!
Extra Notes
If there was a style I did that you prefer the commission to be done in, we can discuss it first, but do note that different styles will incur different prices, as compared to the ones shown above (dependent on the style and how long I feel I would take)

Contact
Email: sync_sensation @ hotmail.com (without spaces)

In your email pls put 'Commission' or something similar in the title, thank you!